Basic implant placement steps
Shown below are the basic steps in the implant process. We do the complete start-to-finish treatment unlike the average dental office. See our brochure below that you can print out for more information.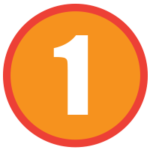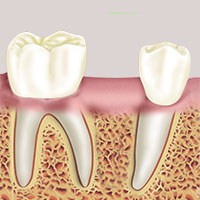 In this example, the patient is missing a single tooth. The treatment plan is the placement of a single dental implant to replace the missing tooth. X-rays show adequate bone height and width for a dental implant.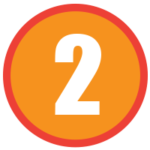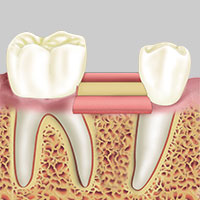 With the patient comfortably sedated with Intravenous sedation, local anesthetics are used to anesthetize the surgical area. The gum tissue is raised to expose the underlying bone.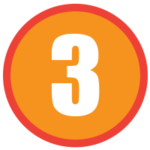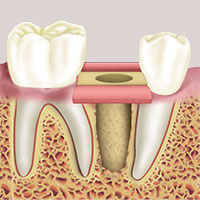 A drill is used to create a precise hole into which the implant is placed.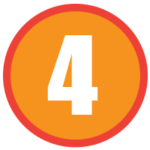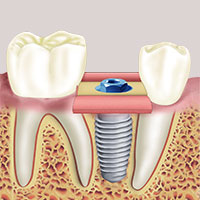 The implant is inserted and screwed into place.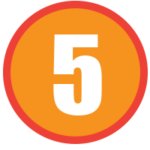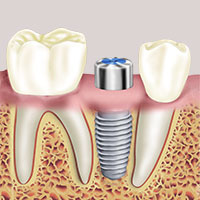 A "healing cap" is placed on top of the implant. The gum tissue is placed around the healing cap. The implant is now given six months to fuse to the bone prior to the start of the prosthetic phase of the treatment.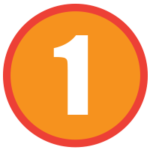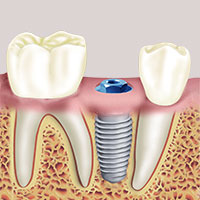 With the implant now fused to the bone, the healing cap is removed. The prosthetic phase begins.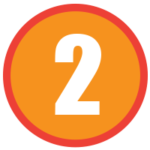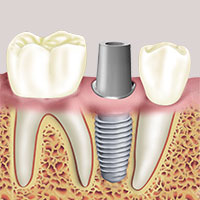 An "abutment" is now screwed onto the top of the implant. It holds the crown.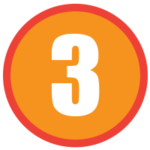 The final crown is made and cemented over the abutment.
Our patients tell you their experiences