Low cost dental implant care with a predictable result
Our office specializes on the replacement of a single tooth or several teeth with dental implants. If you have been told you need to extract a tooth, then we are the office to provide the complete start-to-finish treatment. We work with many dentists in the area and will work with them on a comprehensive treatment plan for you.
FREE Implant Consultation! For more information call (805) 485-2777

We provide a complete start-to-finish dental implant treatment that is predictable and long-lasting!
Selecting the right dentist for your dental implant care is critical! Here are 5 reasons you should consider Dr. Gagne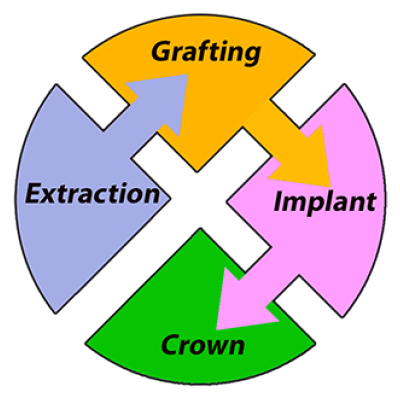 True Start-to-Finish Care. No other dentists or offices are involved with your care. One dentist… one office… one predictable result!
Had bad dental experiences in the past? Sedation dentistry using intravenous techniques is for you!  From dental phobic patients to patients with gag responses, you will be comfortable.   Call today for an appointment and put fear behind you.  Get the treatment you need in an office that really cares.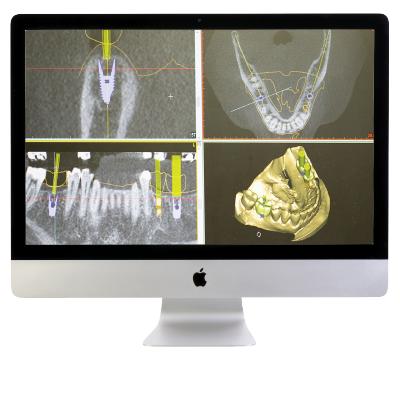 Simplant© Digital Dental Implant Planing
Dr. Gagne has utilized Simplant Digital Dental Implant planning software since 2016. This allows him to give our patients a very accurate diagnosis of their condition. The software allows us to "digitally place" your implants in the most optimal posstion for a superior long-term result. Our fees reflect the use of this software. Many other offices do not even offer this type of service. So, when you want the best result possible, a call to our office to schedule an appointment will allow us the opportunity to evaluate your situation.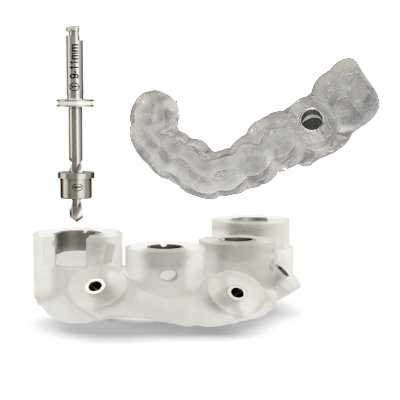 Completety Guided Surgery Using Dentsply Sirona Astra Tech Implants
Once your treatment plan is determined with the Simplant® Digital Dental Implant planning software now comes the time to have Dr. Gagne perform the surgery. The program produces a file which goes to a 3-D printer from which a very complex surgery guide is fabricated. This guide, as shown to the left, uses very specialized drills to place the implant in your bone exactly like it was determined on the computer. This produces a highly accurate surgery with much less post-operative pain that is simply not possible if no digital planning was used. We use only Astra-Tech implants from Dentsply Sirona. They are been proven successful over decades of use. Most offices use other less expensive dental implants that simply do not have the long term track record as Astra-Tech implants.
Our patients tell you their experiences