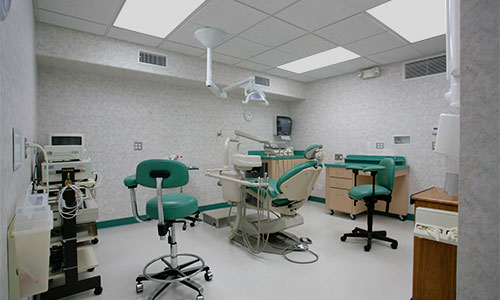 Treatment Rooms
The two treatment rooms in the office were designed very large to maximize efficiency in treating the sedated patient. While the average dental treatment room is eight feet wide, these newly designed rooms are over fourteen feet wide. In addition to the advantages of moving equipment in and out of the operatories easily, their extra large size also minimizes the claustrophobic feeling some patients feel in the small treatment rooms. Their large size allows us to easily treat Alzheimer's, Dementia, and Developmentally Disabled patients.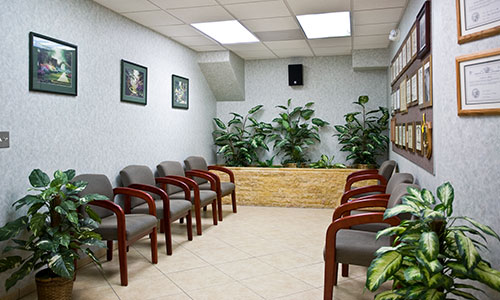 Waiting Room
Our waiting room was designed to be very spacious. Most dental offices have small waiting rooms and many patients feel uncomfortable in them. This room is large enough to make you feel at home. Plaques on the wall display Dr. Gagne's various certificate, training, and accomplishments.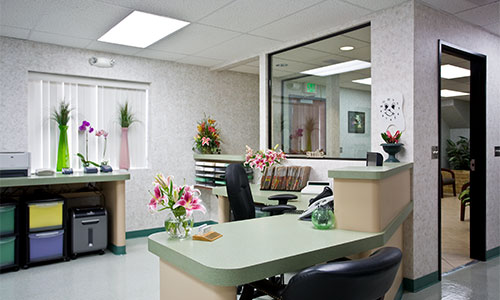 Business Office
The business office was designed to protect patient privacy. A large glass window blocks sound. There is a comfortable sitting area where the front desk assistant can privately discuss future treatment recommendations with patients. All written charts and computer records are housed in a special, highly secured chartroom that is separately locked and monitored. This offers the utmost in security for protected healthcare information.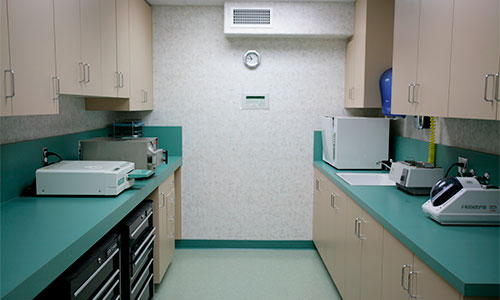 Sterilization
The sterilization center meets all of the Center for Disease Control (CDC) guidelines for infection control in the dental office environment. Not all dental offices meet these regulations. Ours has been specially built to accommodate the state-of-the-art Hydrim instrument washing system. This type of system is the recommended by the CDC as the preferred method of instrument cleansing. Very few dental offices have this type of system because it requires it be designed into the plans when the office is built.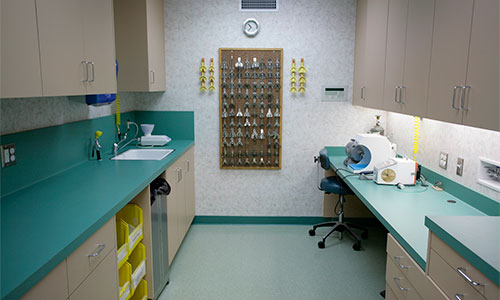 Laboratory
Modern laboratory facilities are available close to the operatories. With ease of access and multiple pieces of equipment available there is a significant reduction in treatment time. More complex dental procedures such as dental implant surgery and reconstruction require a modern laboratory facility of this type. This is a separate room as you can see. Most older offices combine lab and sterilization into one room which is now not recommended.
Our patients tell you their experiences