Testimonials of patient experiences
Our patients tell you their experiences
Staff is super friendly and Dr. Gagne is very detailed and won't rush his work. This is the longest I've stayed with any dentist and I really don't like going to the dentist so this says a lot.
Dr. Gagne was recommended to me by a dear friend as I had many dental issues. My issues were beyond my comprehension and I didn't know where to start. Other dentists didn't know what to do with me but Dr. Gagne took his time to access my situation. He made a treatment plan and explained everything I needed to do. He was amazing every step of the way. I trust him implicitly and would highly recommend him. He is a wonderful, knowledgeable, and kind man. He has improved the quality of my smile.
I am resistant to local anesthetics, and thus dental procedures used to be extremely painful and upsetting for me.  I'm so glad to have found this dentist, who doesn't (as others have) imply that it's a mental problem, and does offer sedation dentistry.  Dr. Gagne is a total perfectionist and constantly updating his knowledge.  He did a bonded crown on me several years ago, and I have never been able to tell the difference between where the crown ends and the tooth begins!  He has also replaced some old silver amalgam fillings in my molars.  The office is inviting and scrupulously clean/organized, and the treatment rooms are large and bright.  Best dentist I've ever been to, and I've tried several!  I will seriously cry if he ever retires or moves.
Dr. Gagne is a great dentist, very professional, down-to-earth and really knows his stuff!!  He not only does great work, he works with my budget.  What makes his office the very, very, BEST is his staff, each and every one of them are so loyal to him.  I especially applaud Claudia, she is kind, caring, and excellent with the patients.  I would highly recommend Dr. Gagne to anyone who needs a dentist. There are not even enough words to appraise him!  I promise you won't be disappointed – If you don't have dental insurance, don't worry, he is very fair.
I've been going to Dr. Gagne since I was in high school. I am now 53. I love his quirkiness, but most of all his knowledge. He continually attends the latest and greatest seminars and training so he can give the best treatment. He is a fantastic dentist and oral surgeon.  I would recommend him to anyone. The office is spic and span. You will not believe how clean this office is. He's the best.
I can't say enough good things about Dr. Gagne and his entire office staff. I have been going to him since I was 15 years old- that's 31 years- and I won't go anywhere else.  Would you believe it if I told you that because of him I actually enjoy going to the dentist? It's true! I actually look forward to my visit with him every 6 months. I love our friendly discussions when I am there… he cracks me up.  I value his knowledge and attention to detail. I think the thing I value most is that he has always been ahead of the curve when it comes to technology and implementing the latest breakthroughs in dentistry. He's proactive with my care and does not hesitate to offer solutions to get ahead of possible future issues with my teeth. He has my complete trust and I follow his recommendations exactly. After every visit, he goes over a Decay Reduction Plan with me and always has recommendations for me to take better care of my teeth. He has my complete trust and I follow them exactly.  I first went to him when I was 15 and preparing to get braces. He had to pull 4 of my teeth and I still remember how wonderful he and his staff were for me during that crazy time. I was obviously anxious about that but I have nothing but fond memories at how everything went. I just remember feeling completely at ease and was amazed at how quick and simple of a procedure they made it out to be. About 10 years later I had him remove my wisdom teeth. I only had three so all counting… he has removed 7 of my teeth!  Another thing that impresses me is how immaculate his office and exam rooms are. There have been a few times when I lived out of state and had to go to another dentist. I immediately noticed a significant difference between how clean and orderly his office is compared to others. Also, I work in the medical field and am constantly around clinic exam rooms. Rarely do I see anything even close to how Dr. Gagne keeps his office.  I lived in Ecuador for two years and I was not able to see a dentist during that time. The day after I got back home, I called his office and made an appointment. I didn't even have insurance but I didn't care…. paid cash so that I could get my teeth cleaned by the best dentist in Ventura County. I tell everyone who asks about a dentist to go to Dr. Gagne.
By far the best dentist and surgeon you could ever get! I had Dr. Gagne put in an implant and veneer for my front teeth and I couldn't be happier with the results. After a bone graft and one other surgery to prep my upper jaw bone for the implant and veneer the two went in and look amazing.  
 
Dr. Gagne is a perfectionist, which is exactly what you want for someone redoing your front teeth.  Before I would hate to smile and hate seeing pictures of my teeth, but now I can't stop smiling and brushing. Dr. Gagne took extra time and care to ensure my teeth came out perfect. He purchased special tools for prepping the teeth, and took extra time on weekends to contact me and check up after the two surgeries.
I have been a very satisfied patient of Dr. Gagne's for 30 years!  In 1999 I had a dental implant and it has been trouble free for 18 years. Thank you to you and your great staff for years of quality dental care!
After meeting Dr. Gagne I was so impressed with his thorough knowledge of dentistry. He carefully examined my teeth and in a short while, made them look fantastic and gleaming. I was so very happy to again, smile proudly. I highly recommend Dr. Gagne for his professionalism and positive dedication to all his patients.
I have not been to a dentist in over 12 years. I had massive damage and was extremely afraid of even setting foot in a dentist office. My wife contacted the staff and scheduled an appointment for me. I was totally shocked at how comfortable the staff and Dr. Gagne made me feel. I have been back twice now for sedation and to get work done and both times I have had an excellent experience. Without this office I fear I would have never been able to get my work done and i would have continued to suffer in pain. This office does not give off the typical dentist office atmosphere and makes you feel very at home. Their staff, from the receptionist to the technicians, are top notch and friendly. You really do feel at ease with them the entire time. If you are looking for a new dentist in general or are afraid of dentistry, please give them a call. It will change your life for the better!
I just moved to Delaware to serve as a Chaplain Resident at a hospital in Wilmington.  I went to a dentist today and thought I would pass along some kudos.  This dentist said that the dental work I have is some of the best he has ever seen. He made this comment three or four times. Thank you for taking such good care of my teeth while you were my dentist and for doing such an outstanding job.
An early childhood trauma caused me to be extremely phobic about any dental work. My sister's dentist recommended Dr. Gagne and IV Sedation. It made ALL the difference! Now I show up for regularly scheduled visits. Where else can a working mother get an hour of uninterrupted sleep in the middle of the day?
I must tell you I am the biggest baby and the most terrified patient, I even break out in a cold sweat at the sound of the word 'Dentist'.  Dr. Gagne and his staff made me feel welcome and comfortable in my first visit. We've done many great things with my teeth since that summer. Due to Dr. Gagne I stand a GREAT chance of keeping more teeth.
I have always needed a lot of dental work but I disliked going to the dentist SO much that I had stopped going. A local anesthetic was never enough to ease my pain and nervousness. Dr. Gagne is so easy going and the sedation he offers has allowed me to feel comfortable in the dentist chair with fewer appointments.
I had a SEVERE case of dental phobia and put off going to the dentist. Dr. Gagne discussed my concerns, and with IV Sedation I was able to get ALL my dental work done. How lucky I was to find his office. There really is pain-free dentistry.
I have been seeing Dr. Gagne for over 12 years. He's the ONLY dentist. I have been able to see that understands I am a tough patient, a patient who can tolerate little to no pain. I'm treated SO well at Dr. Gagne's I can no longer envision going to another dentist. I am comfortable in the office, the quality of the work is outstanding.
Dr. Richard Gagne has been my dentist for the past thirty-two years. From the first visit to the present he has taken EXCELLENT care of my teeth. He stays informed on all dental technology and procedures. His office is state-of-the-art and pristine. He is the most efficient, competent, pleasant dentist I have met. His staff is wonderful!
Staff is super friendly and Dr. Gagne is very detailed and won't rush his work. This is the longest I've stayed with any dentist and I really don't like going to the dentist so this says a lot.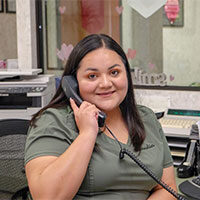 I'm Claudia.  Call me today for more information.  (805) 485-2777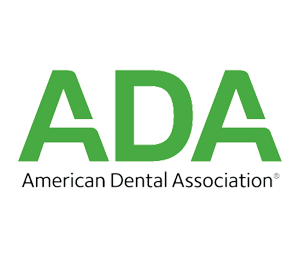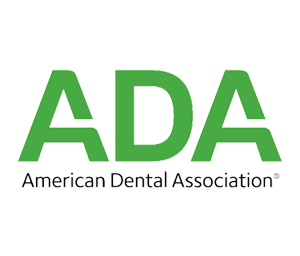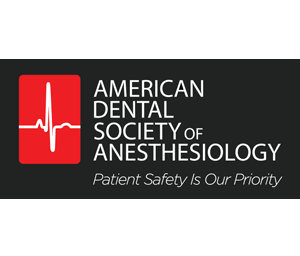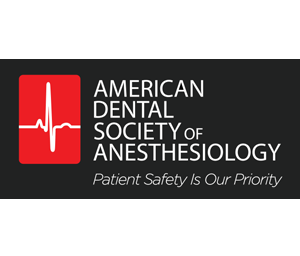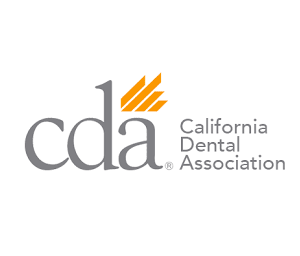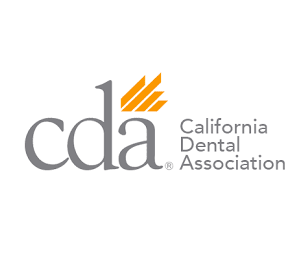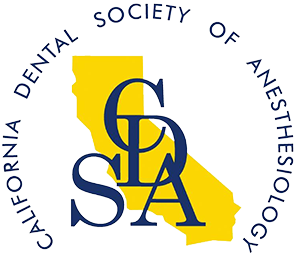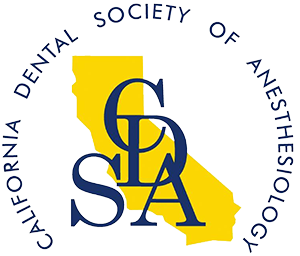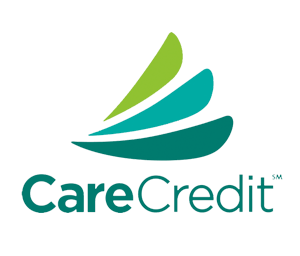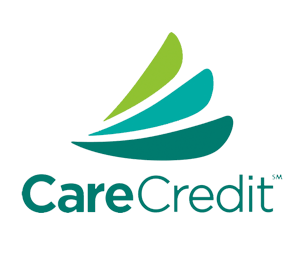 Proudly Serving:
Oxnard, Ventura, Port Hueneme, Santa Paula, Ojai, Oakview, Simi Valley, Somis, Thousand Oaks, Westlake Village, Fillmore, Camarillo,  Moorpark, Santa Barbara, Goleta, Lompoc, Carpenteria, and more.